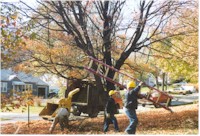 Elite Tree Service has been in the tree service industry for over 14 years. The owner, Jeff Brull, built the business from a basic idea of providing the highest quality services at fair and competitive prices. For homeowners, Elite Tree would do anything from tree trimming, lawn work and landscaping, to hauling debris, with only one employee at the time. In 1988 our equipment consisted of some small tools and a pickup truck.

Some years went by and the company began to expand with satisfied customer referrals, advertising, and offering our services to nearby residents. After 5 years our major focus turned to the tree industry. With years of experience, we began to develop into a competitor with other local companies. Our devoted, hard working, and highly skilled employees have remained with us for the past 10 years.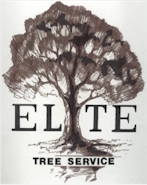 Our employees believe in my idea of building a strong, quality-oriented company that will provide top pay, benefits, and job security for its employees. When we finish with a job the company and its employees are proud and confident the job was done in a professional manner.

As Elite Tree Service continues to grow, we look to the future to be recognized as a leading company in our industry. Currently we employ 15 to 20 people and are hoping to double our size within the next five years.